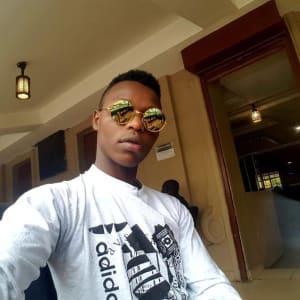 James Ikamati
SEO Content Writer
Nairobi, Kenya
Preferred Location
Fully Remote
Pricing per word
$0.01 to $0.01
About Me
Are you tired of mediocre blog posts that don't drive traffic to your website? Look no further, because I am the SEO content writer of your dreams. I have two of experience creating engaging, SEO-optimized articles that will not only capture your readers' attention, but also increase your website's search engine ranking.
As an SEO content writer, I specialize in creating high-quality, engaging web content that is optimized for search engines.
My goal is to help businesses and organizations improve their online presence and reach their target audience through well-written, relevant content.
In my career, I have worked with a variety of clients across different industries, including fashion, home goods, and personal development. I have a strong understanding of keyword research and how to use language to effectively communicate with readers. I am committed to producing content that is not only optimized for search engines, but also informative, interesting, and easy to read.
I believe that my combination of writing skills and SEO knowledge sets me apart in the crowded field of content writing. I am confident in my ability to create content that will not only attract visitors, but also convert them into customers or clients.
If you are in need of high-quality, SEO-optimized content for your business or website, I would love the opportunity to work with you.
Please don't hesitate to contact me to discuss your content needs and see how I can help your business succeed online.
Areas of Expertise
Ad Writing
Article & Blog Writing
Business & Proposal Writing
Copy Editing
Copywriting
Creative Writing
Email Copywriting
Technical Writing
Knowledgeable Topics
Crypto
Fitness
Marketing
Medical
Pets
SaaS, e-commerce, B2B writing
SEO
Technical
Languages
English
French (Canada) - français (Canada)
Portfolio