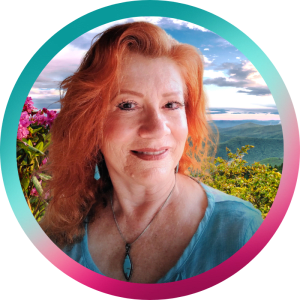 Linda Kirk
Content Creator - Writer and Canva Designer
Blacksburg, VA, United States
Preferred Location
Hybrid / Office
About Me
I turn 70 in March and I'm just getting started! I'm a strong, energetic communicator and creator at heart. I'm happiest when writing, creating digital content, plus entertaining and helping people with a healthy dose of positivity laced with humor. I was born in the UK, raised in Canada, and moved to the US the day after the astronauts landed on the moon.
✅𝗠𝗬 𝗔𝗨𝗧𝗛𝗘𝗡𝗧𝗜𝗖 𝗖𝗢𝗡𝗧𝗘𝗡𝗧
• WRITTEN: Backed by 10 years in legislative/regulatory affairs (Washington, DC) followed by 20+ years as a leading nationwide sales/marketing/business development/customer service expert in the Hospitality Industry.
• GRAPHICS: I design and create my own graphics to compliment my work utilizing color psychology. My memes and cartoon strip are popular with people from all walks of life globally. 
LINKEDIN PROFILE:         www.linkedin.com/in/linda-kirk
COMPLETE PORTFOLIO:  clippings.me/lindakirk (until website/business launch in Spring of 2023) 
WEBSITE:                           lindakirk.co (Coming Spring 2023)         
Areas of Expertise
Article & Blog Writing
Business & Proposal Writing
Copywriting
Creative Writing
CV Writing
Marketing Copywriting
Other Content Writing
Other Sales & Marketing Copywriting
Knowledgeable Topics
Creative
Entertainment
Fitness
Food
Humor
Lifestyle
Marketing
Travel